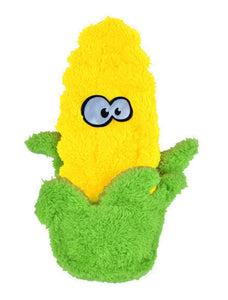 Ear of Corn is a durable plush dog toy that's made of eco-friendly materials. No stuffing, which is ideal for super shredders!
Made in USA – handcrafted in Portland, OR
Made with Post-Consumer Recycled Materials
Duraplush Outer Material – 2-ply bonded laminate. Soft yet strong!
Stitchguard – double stitched hidden seams. No exposed treads.
Guaranteed Fun, Safe, Tough.